ICF Events held In Portugal were the most seen among all events done in 2018
| | |
| --- | --- |
| | Nov 7, 2018 |
| | |
| --- | --- |
| | ICF Canoe Marathon World Cup 2018 |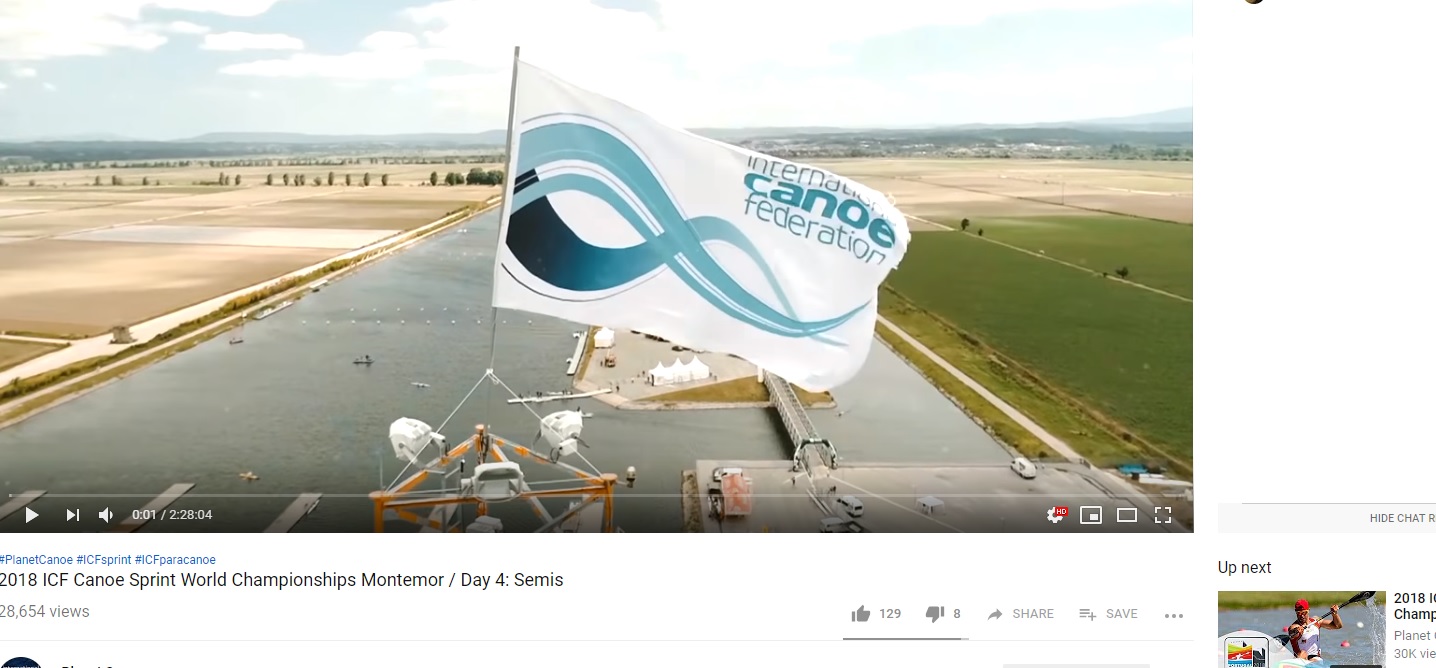 The 2018 Canoe Sprint & Canoe Marathon World Championships held in Montemor-o-Velho and in Prado, Vila Verde, were the biggest events held in this year in the canoeing world.
The numbers are coming from the ICF Congress agenda, to be presented in Hungary on 23 and 24 of November and they show that this two events had the biggest impact in many items.
In Canoe Sprint the numbers, now presented, are incredible with 3.9 millions minutes watched in youtube channel, almost 5 times more viewed minutes than the Slalom world championships in Brazil, and 1.2 million more minutes  than the same event in 2017.
The same applies for the world wide web and social media, with Montemor Sprint World Championships to be the number one in canoeicf.com, with 58.000 users and 335.000 page views. Same goes for social media like Facebook with 792.000 hits and 252.000 Twitter and 291.000 Instagram impressions.
The livestream detail numbers for Montemor-o-Velho reached a total of 656.000 views with 502.000 live views and 153.000 on demand. In 2017, the youtube total views reached 219.000, so we are talking about 3 times more views than last year.
Montemor-o-Velho Canoe Sprint & Paracanoe World Championships represented more than 30% of the total views of the Year for all ICF events in YouTube.
The same goes to the ICF Canoe Marathon World Championships 2018 in Prado, Vila Verde. With a new presentation of the sport introduced with the GPS tv graphics, this broadcast hit a total of 2.4 millions minutes in youtube, more than all canoe sprints events of the year together, excluding Montemor-o-Velho. Indeed an impressive number and accomplishment for this non olympic discipline that still give so much to the canoe world.
Also no other event, except for Montemor-o-Velho sprint worlds has reached the impact of the Canoe Marathon worlds, with 321.000 total views in Youtube, including more than 280.000 live viewers. This was in fact the 2nd most viewed event seen LIVE in 2018. The closest ICF event to the marathon was the Canoe Polo World Championships and Sprint world Cup in Szeged(Hungary) with less than half of the live viewers.