ICF Canoe Marathon World Cup Bulletin 1 now available
| | |
| --- | --- |
| | Feb 2, 2018 |
| | |
| --- | --- |
| | ICF Canoe Marathon World Cup 2018 |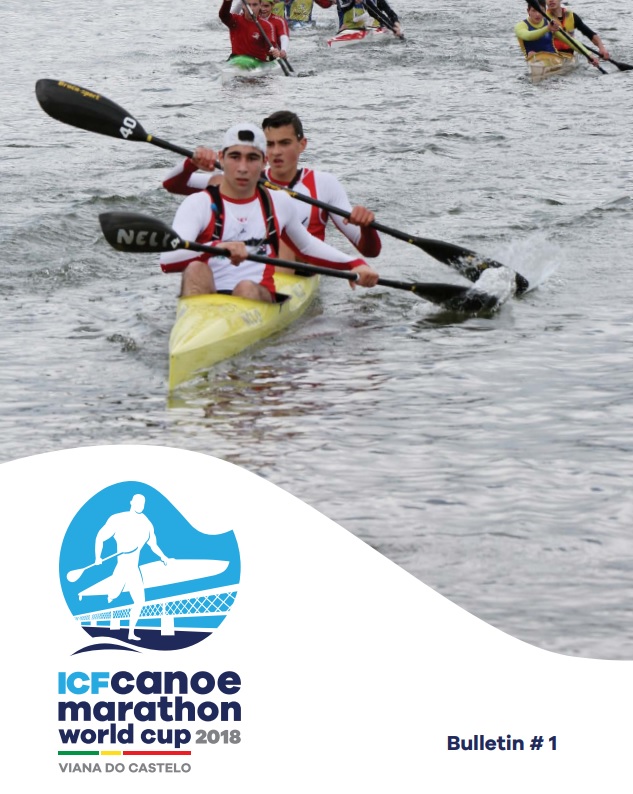 The organizing committee of the ICF Canoe Marathon world Cup 2018 published the official bulletin for the upcoming event.
The event will take place from 25 to 27 of May along with a national cup, that promises more than 500 athletes in Rio Lima.
The event will include short and long distance events in K1 and C1 Men and Women, seniors and juniors as well as a masters world cup also in K1/C1 boats.
As done in 2016 in Prado, the local organization is investing in our sport and the city hall and local club will be offering free accommodation to the top 10 K1 Men and Women from 2017 World Championships and top 5 C1 men and Women.
Also a prize money of 15.000 euros is set to be given to the top 10 kayak and top 5 canoe, men and women events.
Bulletin is available here: link
Nov 7, 2018

The 2018 Canoe Sprint & Canoe Marathon World Championships held in Montemor-o-Velho and in Prado, Vila Verde, were the biggest events held in this year in the canoeing world.

Sep 6, 2018

Hungarians were featured on the 1st day of the canoe marathon world championship by reaching 3 gold medals after the first 5 races.

Aug 31, 2018

Almost 500 athletes from 35 countries will participate in the ICF Canoe Marathon World Championships 2018, which will take place between 3 and 9 September in Vila de Prado, in the municipality of V...

Jul 25, 2018

Vila de Prado, in the municipality of Vila Verde, will host the ICF Canoe Marathon World Championships, from 3 to 9 of September. Yesterday, the press conference of presentation of the competitio...

Jul 10, 2018

The list of registrations and entries has been updated today, July 10th by the local organization committee.

May 30, 2018

Due to the high level of requests for accompanying persons for the ICF canoe Sprint Masters Championships, the organizing committee has stablished a price table...

May 21, 2018

The organizing committee of ICF Canoe Marathon World Cup 2018 published the provisional start list.

May 11, 2018

With the nominal entries closed for the 2018 ICF Canoe Marathon World Cup, almost 500 paddlers will be racing in Viana do Castelo in the end of May.

Apr 23, 2018

The 2nd bulletin for the 2018 ICF Canoe Marathon World Championships presents the layout and course as well as the provisional timetable of events.