ICF Canoe Marathon Committee visited Prado last weekend
| | |
| --- | --- |
| | Mar 21, 2018 |
| | |
| --- | --- |
| | ICF Canoe Marathon World Championships 2018 |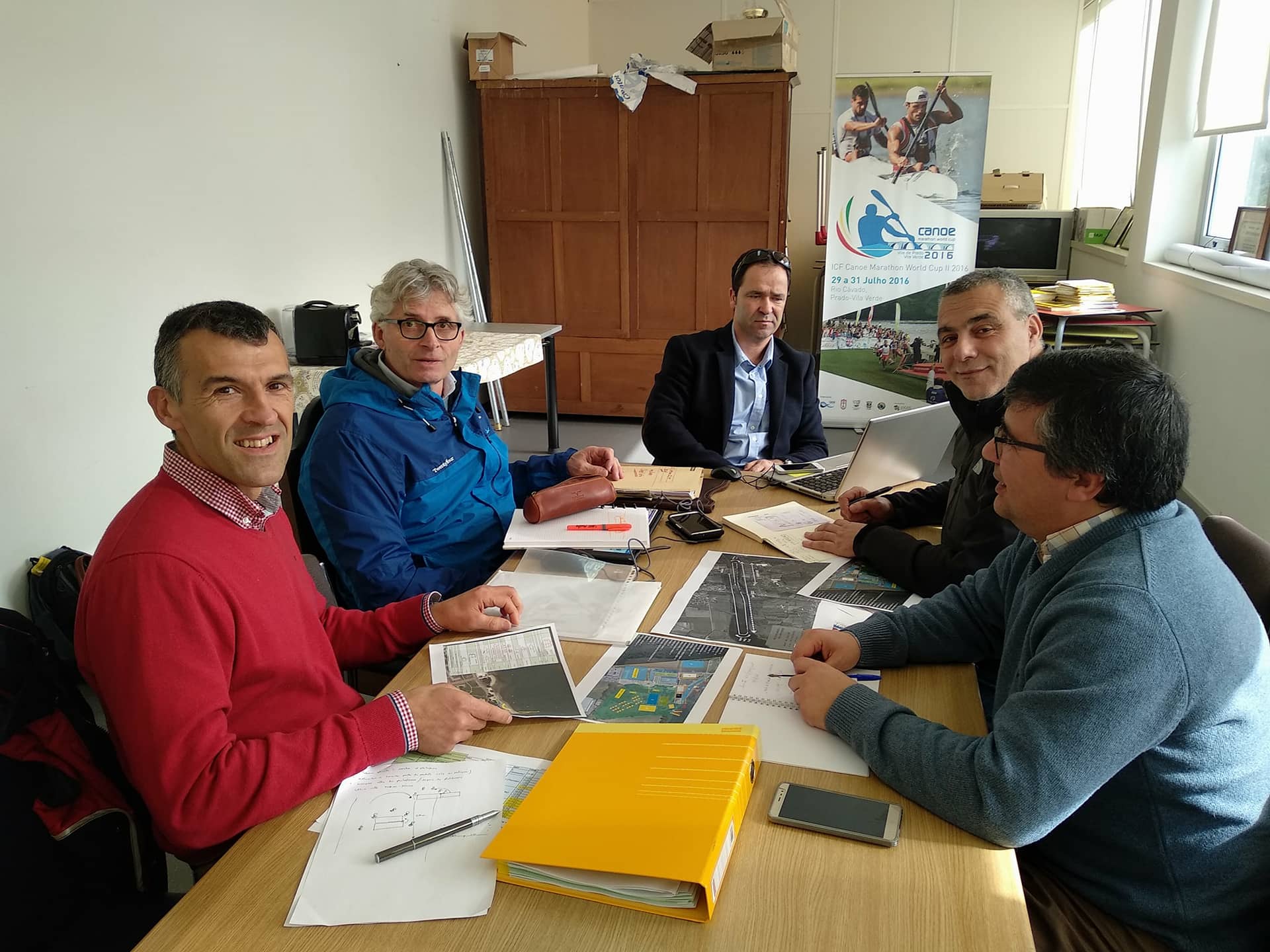 Two members of the ICF Canoe Marathon Committee visited last Saturday Prado and the Nautical Club, venue for the incoming marathon World Championships.
This meeting, as part of the inspections predicted in the organization requirements of the International Canoe Federation, was held in Prado, Vila Verde, in the club house that will host the 2018 world Championships.
Rudd Heijselaar and José Sousa, members of the Marathon Committee joined Sérgio Ferreira Vice President of the Portuguese Canoe Federation as well as Manuel Preto, from the organizing committee and in charge for the logistics and also Horácio Lima, president of the Nautical Clube of Prado.
The main goal of this inspection was to finalize the layout of the venue as well as the course and final timetable of events.
With the meeting done, and with some decision coming until the end of the week in ICF board meeting in Tokyo, the 2nd bulletin of the event should be out until 15 of April, including the final information about the World Championships.
Nov 7, 2018

The 2018 Canoe Sprint & Canoe Marathon World Championships held in Montemor-o-Velho and in Prado, Vila Verde, were the biggest events held in this year in the canoeing world.

Sep 6, 2018

Hungarians were featured on the 1st day of the canoe marathon world championship by reaching 3 gold medals after the first 5 races.

Aug 31, 2018

Almost 500 athletes from 35 countries will participate in the ICF Canoe Marathon World Championships 2018, which will take place between 3 and 9 September in Vila de Prado, in the municipality of V...

Jul 25, 2018

Vila de Prado, in the municipality of Vila Verde, will host the ICF Canoe Marathon World Championships, from 3 to 9 of September. Yesterday, the press conference of presentation of the competitio...

Jul 10, 2018

The list of registrations and entries has been updated today, July 10th by the local organization committee.

May 30, 2018

Due to the high level of requests for accompanying persons for the ICF canoe Sprint Masters Championships, the organizing committee has stablished a price table...

May 21, 2018

The organizing committee of ICF Canoe Marathon World Cup 2018 published the provisional start list.

May 11, 2018

With the nominal entries closed for the 2018 ICF Canoe Marathon World Cup, almost 500 paddlers will be racing in Viana do Castelo in the end of May.

Apr 23, 2018

The 2nd bulletin for the 2018 ICF Canoe Marathon World Championships presents the layout and course as well as the provisional timetable of events.